Artisan chocolatier Xocolatl to join Five Valleys market line up!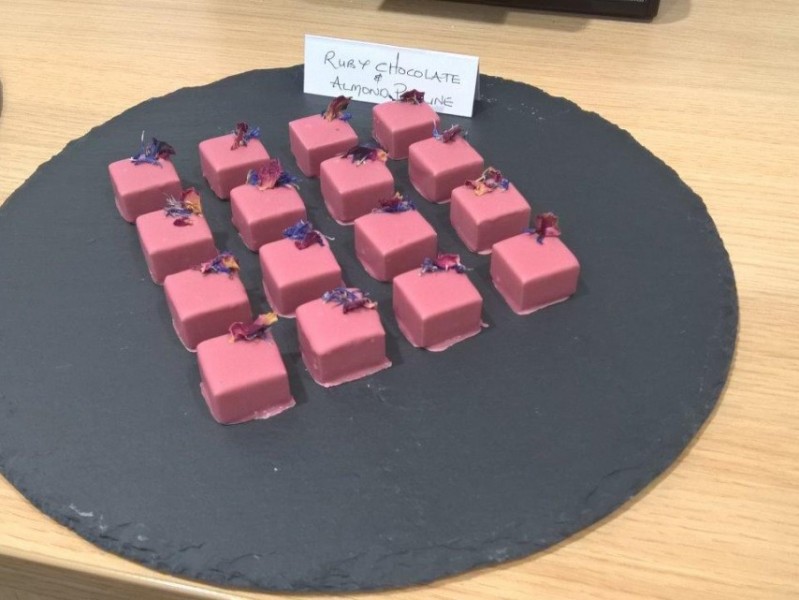 « Back to news
Artisan chocolatier Xocolatl to join Five Valleys market line up!
18 June 2020
The local chocolatier and bakery Xocolatl is the latest company on the growing list of artisan traders to join the new Five Valleys Market when it opens later in the summer.
The business has been making and selling delicious cakes and chocolates wholesale for the last five year. Now the Painswick based team are preparing to launch their first retail venture at Five Valleys.
The company's name is pronounced sho-koh-lah-tuhl and is the Nahuatl Aztec word meaning "bitter water" - a much-revered chocolate drink of the Mesoamerica region.
Xocolatl has built up a reputation in the area for high quality handmade chocolates and cakes with a fabulous range of delicious flavours and will be a welcome addition to the new Borough Market style indoor market at Five Valleys with their chocolate shop and cafe.
The team have sourced their coffee from Ethical Addictions based in Gloucester and as well as barista coffees they will sell teas, frappes, milkshakes, homemade ice cream and a breakfast and light lunch menu. They're hoping to be open later in the summer with an initial takeaway menu in line with guidelines on social distancing.
Aaron Grant, from Xocolatl said: "We have been looking for the right opportunity for a store and chocolate café and this is perfect for us, we are really excited to be part of the new Five Valleys Market.
"We've spent the last few weeks trying lots of different recipes and flavours and we can't wait to open up and share them with our customers."
The chocolatier and bakery joins a growing line up of artisan traders and food to go stalls which will open later in the summer. Other traders include Pieminister, Tamari-Gi, Thai 2 Go and Falafal Mama.
Centre manager at Five Valleys Dionne Moore said: "Its been great over the last few weeks to see work starting again on the market area and to be able to announce another great trader joining us when we open really is the icing on the cake.
"Xocolatl is a great local company with a delicious range of products, they're going to be a fantastic addition to the market."
For further information, contact:-
Public Relations Department, Dransfield Properties Ltd
Tel: 01226 360644
Email: admin@dransfield.co.uk