Company launches "wash while you shop" service at Five Valleys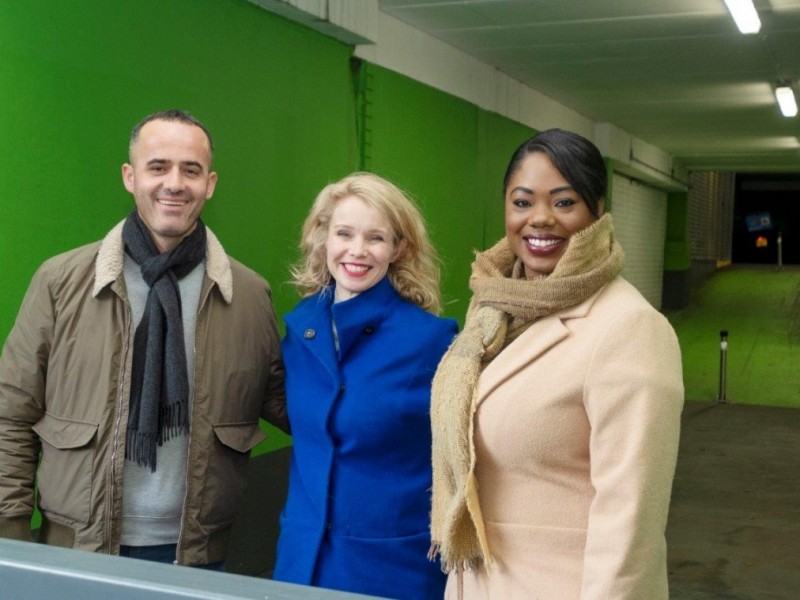 « Back to news
Company launches "wash while you shop" service at Five Valleys
11 February 2020
The team at Five Valleys shopping centre in Stroud are welcoming another great new business to the centre.
Called The Best Hand Car Wash the new business will offer a range of services from a quick and basic exterior wash to mini valets and a full range of valeting options.
A team of four headed, by business owner Arjan Preni will be on hand seven days a week and the service will operate from 8:30am-6:30pm. The new car wash will open the week of March 16th.
The car wash will be located close to the Instavolt car charging points at Five Valleys in striking new bays which have been branded in the company's colours.
The multi storey car park at Five Valleys has undergone a major programme of investment and improvement as part of the transformation of the centre. A stunning new living wall has been created and the road markings, signage and lighting have also been improved.
Arjan said: "We are really pleased to be starting our new car wash venture here at Five Valleys and to be part of something new and exciting here in Stroud town centre. We're looking forward to serving our new customers with a great range of car wash services."
Centre manager for Five Valleys, Dionne Moore, said: "We're delighted to welcome Arjan and his team to Five Valleys and to be able to offer another professional and convenient service to our customers who will be able to have their cars professionally washed while they visit the centre."
To find out more about news and events at Five Valleys please visit www.fivevalleysstroud.co.uk
Picture shows Arjan with the MP for Stroud Siobhan Baillie and Five Valleys Centre Manager Dionne Moore.
For further information, contact:-
Public Relations Department, Dransfield Properties Ltd
Tel: 01226 360644
Email: admin@dransfield.co.uk