Company relocates and extends lease at Five Valleys!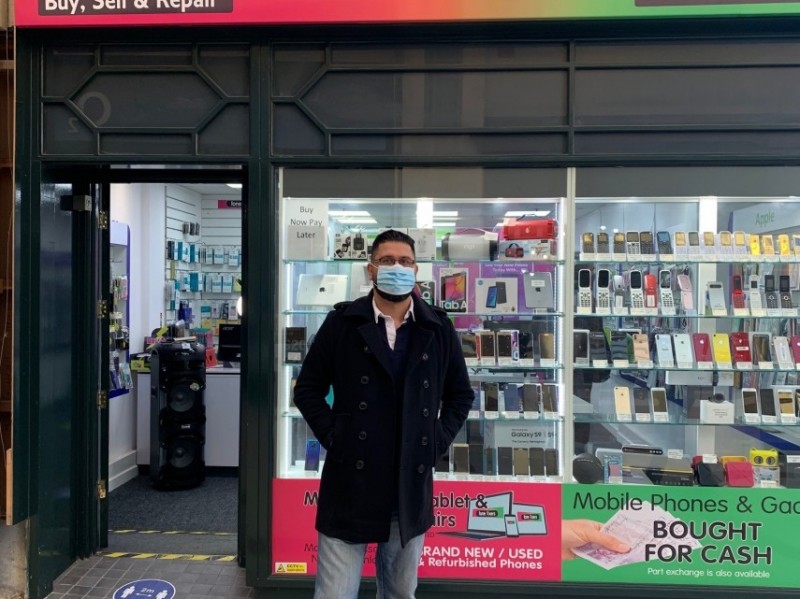 « Back to news
Company relocates and extends lease at Five Valleys!
17 December 2020
The mobile phone store Fone Fixers has moved to an attractive newly fitted out 560 sq. ft. unit at Stroud's Five Valleys shopping centre.
The popular store which offers a repair service as well as stocking a wide range of mobile phone accessories is based along the Arcade area, next to O2 and near to the King Street entrance at Five Valleys.
Stylish traditional shop fronts have been installed in this part of the centre including the new Fone Fixers store which was previously occupied by Hollywood Nails (now UK Nail). The nail salon also relocated to a new unit earlier in the year.
The Five Valleys owners Dransfield Properties Ltd have remodelled the area internally to reclaim all the upper floors – if grant funding is made available this will be developed into brand new town centre office space.
Fone Fixers have taken on a new lease in their new location, committing to the centre for a further ten years through to 2030.
Estates Director at Dransfield Properties, James Shepherd, said: "Upgrading the units along the Arcade area at Five Valleys is a key part of the redevelopment of the centre which has really taken shape this year.
"We have also reclaimed all the first-floor areas so we can create high quality town centre office space above the retail units if we can secure grant funding to deliver this part of the scheme. We are really pleased that Fone Fixers is the latest of our tenants to renew their lease with us."
Gaurav Kapoor, owner of Fone Fixers, said: "We are delighted to be committing to the centre for the next ten years and to be relocating to our new unit here at Five Valleys. It's great to be part of the redevelopment and regeneration of the centre and we look forward to continuing to offer the same fantastic service to our customers here."
The centre has undergone a major transformation over the last 12 months including an upgraded multi-storey car park with a living wall feature, a redesigned mall area and a brand-new indoor market.
To keep up to date with news and events at Five Valleys visit www.fivevalleysstroud.co.uk
For further information, contact:-
Public Relations Department, Dransfield Properties Ltd
Tel: 01226 360644
Email: admin@dransfield.co.uk