Delicatessen prepares for Five Valleys market move!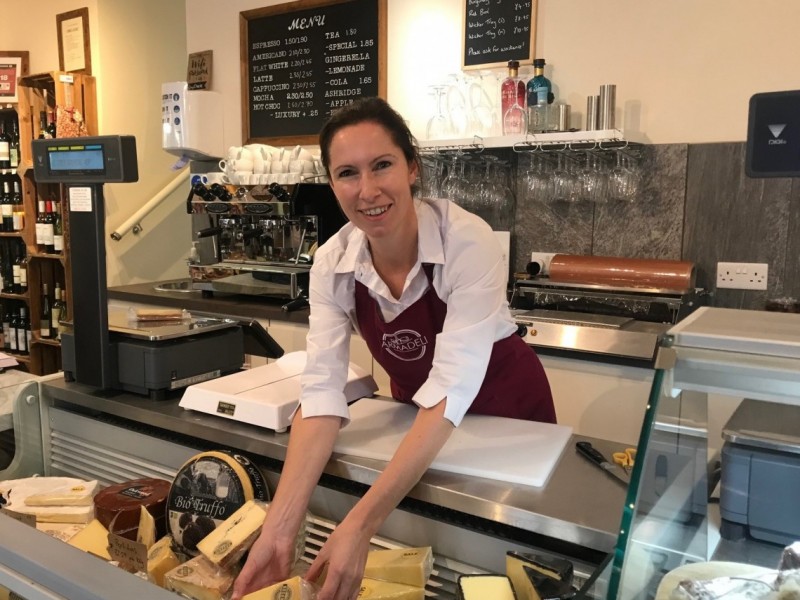 « Back to news
Delicatessen prepares for Five Valleys market move!
5 October 2020
The popular Stroud delicatessen Armadeli is joining the growing line up of high-quality artisan traders at the town's new Five Valleys Market.
The store opened two years ago in the disused Swan pub on Union Street in the town, and the owner Armorel Willoughby is now looking forward to relocating and expanding her customer base at the growing market which is part of the Five Valleys transformation.
With a passion for good food and wine from across Europe, Armadeli will stock a wide range of cheeses and charcuterie as well as antipasti, chutneys, olives and other speciality foods.
The new stall will also have a range of organic wine, beer and cider as well as selling delicious food to take away including traditional cheese raclette and charcuterie dishes.
Armorel decided to pursue her dream of setting up her own delicatessen business after working for Wholefoods and before that as a solicitor. She's now bringing the Armadeli team and their knowledge of great food to the Five Valleys market which is building up a reputation in the region for artisan traders and high-quality food-to-go operators.
Work starts in the next few days on the transformation of the market unit with plans to open later in October. The delicatessen is opposite the Artisan Baker which opened last week and Waghornes butchers which is due to open on October 6th.
Armorel said: "We are really looking forward to opening in our new location and being part of the Five Valleys market alongside so many great local businesses, it really feels like the right place for us to develop the business.
"I am passionate about great food and supporting good British cheesemakers and promoting some of the great local produce we have here in the area, we're also sourcing some delicious meats from Spain and Italy. "
Centre manager at Five Valleys, Dionne Moore, said: "We are really looking forward to welcoming Armorel and her team to Five Valleys, we can't wait to see the finished unit. October is going to be a busy month at the centre with more new, local businesses joining us throughout the month."
To keep up to date with news and events at Five Valleys visit www.fivevalleysstroud.co.uk
For further information, contact:-
Public Relations Department, Dransfield Properties Ltd
Tel: 01226 360644
Email: admin@dransfield.co.uk