First traders to join Five Valleys new indoor market are announced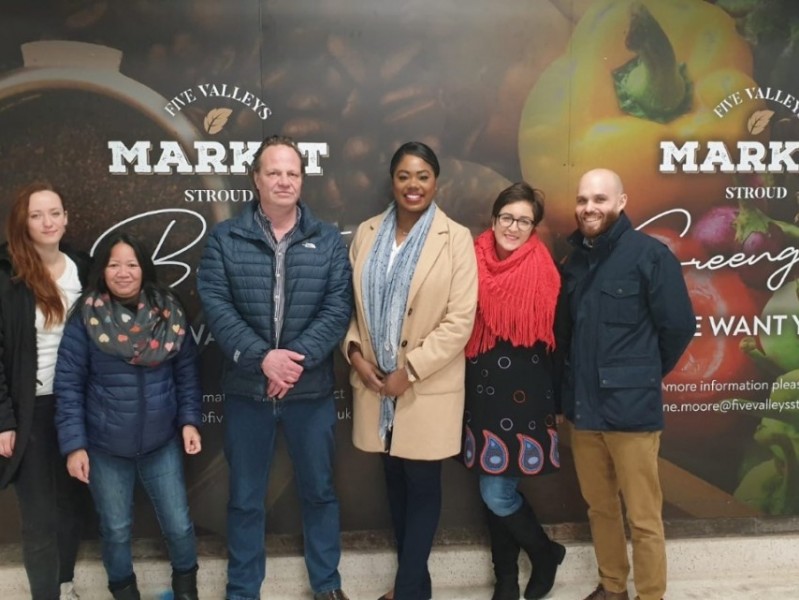 « Back to news
First traders to join Five Valleys new indoor market are announced
29 January 2020
The team at Five Valleys Shopping Centre will welcome three fantastic local food-to-go traders to the brand-new indoor market which is set to open later this year.
Mediterranean food from Falafel Mama, Italian street food from Non-Solo Italian and Thai street food from Thai 2 go will all be available at the new market, bringing a range of new, hot food options to the area.
The market will house 20 new, indoor, permanent market stalls which will be installed in the main mall area at Five Valleys. The design of the market takes inspiration from London's Borough Market and will be open all year round and six days a week.
The new Five Valleys Market will open in spring this year and will showcase the very best of the region's local producers and traders including cheesemongers, bakers and greengrocers as well as local brewers and distilleries.
Five Valleys Centre Manager, Dionne Moore said: "We are really pleased to be announcing our first companies to be joining the new Five Valleys indoor market when it opens later in the spring.
"We want to create a really unique line up and offer and working with traders such as Falafel Mama, Thai 2 go and Non-Solo Italian is certainly going to help us achieve that.
"This is an exciting time for us and for Stroud, the development is really starting to take shape and we believe the new indoor market area will fit in perfectly in the town."
More traders will be announced in the coming weeks, but applications are still open. The team are particularly keen to hear from dairy producers, wineries, distilleries and breweries.
For applications or more information about becoming a trader at the Five Valleys Market please email dionne.moore@fivevalleysstroud.co.uk
For more information about Five Valleys please visit www.fivevalleysstroud.co.uk
Picture shows (left to right) Rosy Kear (Falafel Mama), Sudjai Calvert (Thai 2 Go), Ian Calvert (Thai 2 Go), Dionne Moore (Five Valleys) Clara Cardillo (Non Solo Pasta) and Matteo Conte (Non Solo Pasta).
For further information, contact:-
Public Relations Department, Dransfield Properties Ltd
Tel: 01226 360644
Email: admin@dransfield.co.uk