Five Valleys Taking Leaps Towards Sustainable Future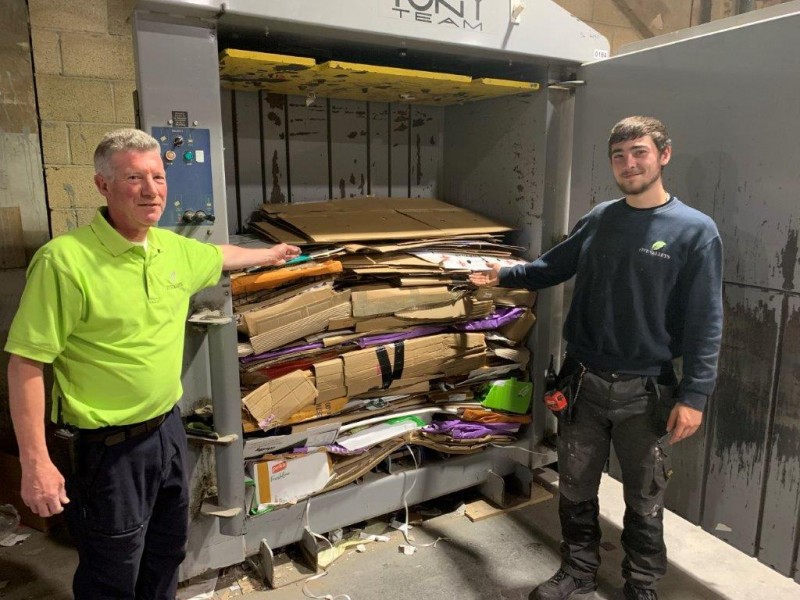 « Back to news
Five Valleys Taking Leaps Towards Sustainable Future
11 July 2022
Five Valleys shopping centre is stepping up its sustainability program with a significant investment in solar panels which have now been fitted to the roof of the new medical centre set to open later in the year.
Alongside this, a ground-breaking 50kw hybrid air source heat pump system has been fitted to the building which converts air moisture into heating and cooling for the building meaning zero carbon is used.
The popular retail destination, currently undergoing a huge multi-million-pound transformation, has already made huge strides in strengthening its green credentials by recycling and repurposing on average 90-95% of centre waste using the on-site bailers.
In addition to this, the centre installed Instavolt charging points within the car park in 2019 and LED motion-timed lighting throughout the centre.
Jessica Derham, Centre Manager at Five Valleys, said: "Driving sustainability and becoming a green centre is a key priority for us here at Five Valleys.
"Our retailers and traders are laser-focused upon delivering upon their own green objectives and it's crucial that we support them in this."
Traders within the centre's Indoor Market are making several efforts to reduce their impact as much as possible by segregating waste responsibly, using recyclable paper cups and take away boxes made from card, cutlery made from bamboo, wood or recycled plastic and reducing food waste to an absolute minimum by employing careful food preparation techniques and repurposing where possible.
Waghornes Butchers practice this with any leftover meat repurposed for their natural dog food, which is extremely popular. Similarly, Pershore Seafood also claim zero waste by keeping unsold waste back for customers to use in soups and stocks.
The Artisan Baker prides itself on being a member of the Too Good To Go initiative which offers a back-up option for surplus pastries, loaves and cakes ensuring these items do not go to waste.
Key retailers across the centre are also employing techniques including Sandersons Boutique Store who prides itself on stocking high quality sustainable fashion pieces which are made to last.
Jessica added: "This investment isn't the end of what we're doing at Five Valleys. Becoming sustainable and sharing best practice with our customers and tenants is a key focus as we continue to develop the centre."
To keep up to date with news and events at Five Valleys visit www.fivevalleysstroud.co.uk
ENDS
For more information or for any media enquiries, please contact Jessica Derham on 01453 590 290 or e-mail Jessica.Derham@fivevalleysstroud.co.uk.
Pic Caption – The Five Valleys cleaning and waste management team
Notes to Editors:
• Over the last five years Five Valleys Shopping Centre Stroud has undergone a major transformation, creating a thriving retail and leisure destination alongside a Borough Market style indoor market made up of an eclectic mix of local artisan traders
• The Five Valleys Market is also now hosting Late Night Fridays with a fantastic pop-up cocktail bar and live music joining the line-up of street food traders to kick off every weekend
• To learn more about Five Valleys Stroud, visit: https://www.fivevalleysstroud.co.uk
For further information, contact:-
Public Relations Department, Dransfield Properties Ltd
Tel: 01226 360644
Email: admin@dransfield.co.uk