Five Valleys team collaborates with Stroud Valleys Project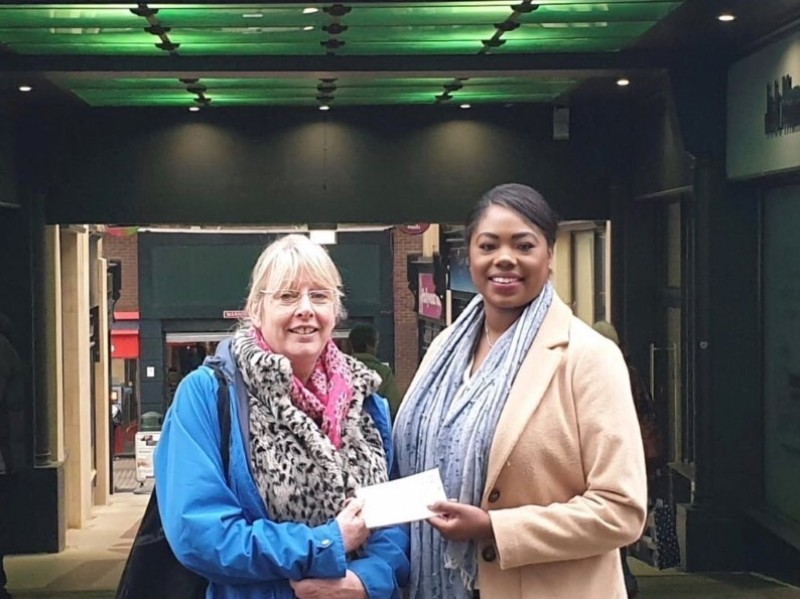 « Back to news
Five Valleys team collaborates with Stroud Valleys Project
17 January 2020
The festive grotto at Stroud's Five Valley's shopping centre has raised more than £300 for a local charity.
The popular yurt grotto was open to young shoppers in the run up to Christmas over two weekends and the Five Valleys team pledged to donate 50% of the proceeds to the Stroud Valleys Project. A total of £328.59 was raised which has now been handed over to the charity.
The charity focuses on protecting and enhancing the local environment and aims to help make the Stroud and its surrounding area a healthier and better place to live for both present and future generations.
The charity which was founded in 1988 started out with the aim to help protect the industrial heritage of Stroud and its five valleys. Since then their office and eco shop has been awarded Gold in the Green Impact Awards. The money donated through the grotto will be used to plant trees.
The Five Valleys Centre Manager Dionne Moore said: "We are delighted with how much money was raised with Santa's grotto during December. We're really pleased to be able to make a donation from the proceeds to the Stroud Valleys Project and look forward to working with them on future projects."
To find out more about Stroud Valleys Project visit http://www.stroudvalleysproject.org/ and to keep up to date with news, events and progress on the redevelopment work at Five Valleys visit https://www.fivevalleysstroud.co.uk/
Photograph shows: Dionne Moore from Five Valleys with Clare Mahdiyone , Chief Executive of the Stroud Valleys Project.
For further information, contact:-
Public Relations Department, Dransfield Properties Ltd
Tel: 01226 360644
Email: admin@dransfield.co.uk