FOOD TRAILER ROLLS IN FIVE VALLEYS!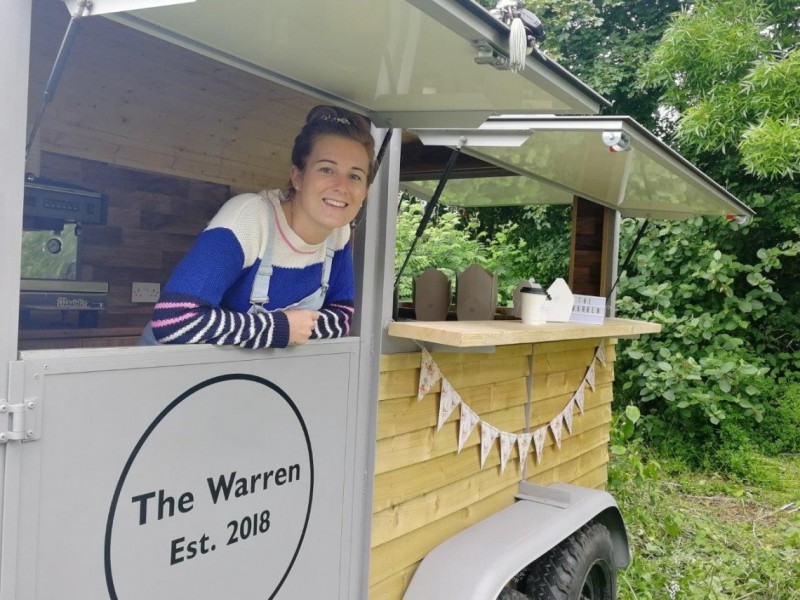 « Back to news
FOOD TRAILER ROLLS IN FIVE VALLEYS!
4 June 2019
Stroud's Five Valleys shopping centre is welcoming a new pop up food-to-go business this month offering a delicious range of hot food and drinks.
The Warren Food Trailer will roll into the shopping centre from the 14th of June and will be trading on Friday and Saturdays.
Owned and operated by Charlotte Warren from Hawkesbury Upton the Warren Food Trailer serves a delicious menu of hot and cold drinks as well as sandwiches and jacket potatoes, quiches and cakes.
Charlotte transformed an old trailer into a beautiful pop up café last year with a fully fitted out kitchen and coffee machine. She's now looking forward to bringing her menu to the Five Valley's centre two days a week in the hope to branch out take on more.
The quirky trailer will be located in the main mall area at Five Valleys and will be open from 7am until 3:30pm.

Charlotte said: "I am delighted to be bringing the Warren Food Trailer to Five Valleys here in Stroud and look forward to serving up some delicious breakfast and lunch options as well as great teas and coffees."
Centre Manager at Five Valleys Dionne Moore added: "Charlotte's menu looks delicious and we're delighted The Warren Food Trailer will be joining us two days a week, it certainly brings something different to the centre."
Five Valleys is the former Merrywalks Shopping Centre which is currently undergoing a major of improvements. To keep up to date with news visit www.fivevalleysstroud.co.uk
For further information, contact:-
Public Relations Department, Dransfield Properties Ltd
Tel: 01226 360644
Email: admin@dransfield.co.uk