Luxury Fashion House opens pop up shop in Stroud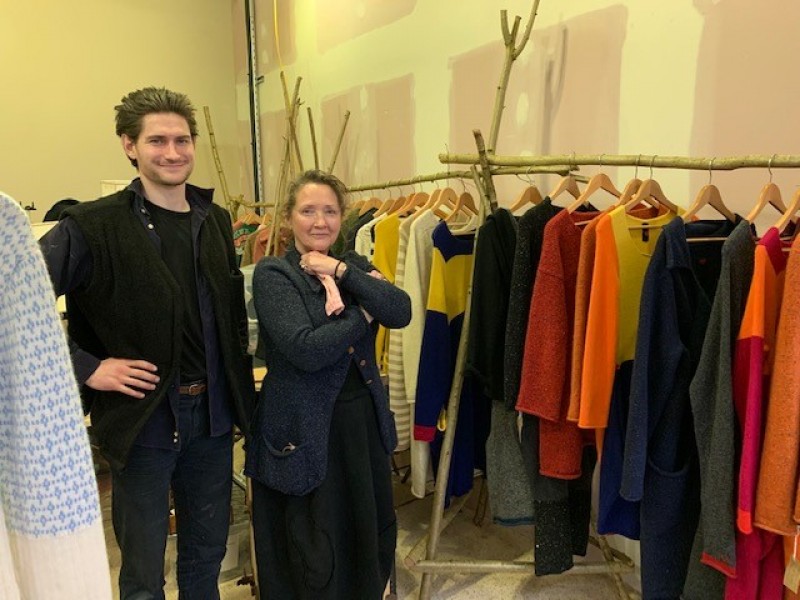 « Back to news
Luxury Fashion House opens pop up shop in Stroud
18 December 2020
The Unique English, luxury fashion house Redheart England have opened a new pop-up shop at the Five Valleys Shopping Centre in Stroud.
For one month only shoppers can pick up handmade, high quality knitwear which is made with the finest materials and using the most specialised traditional knitters, tailors and dressmakers in the UK.
The new pop-up shop will carry a selection of coats, sweaters, dresses, skirts and blouses plus a range of sportswear and accessories.
Based just outside of Stroud and founded in 1996, Redheart England have been stocked in the coveted Egg on Kinnerton Street, Knightsbridge and Comme des Garçons at Dover Street Market London and their Trading Museum in Tokyo.
Redheart England's pop-up shop is located opposite the Five Valleys Market. Currently, their range is only available to purchase online.
Daniel Burgon, Assistant Director of Redheart England said: "We are really excited to have opened our new pop up shop at Five Valleys in Stroud, as a local business it is really great to be part of the new development in the area and sharing our high quality products with the people of Stroud.
Five Valleys Shopping Centre is currently undergoing a major redevelopment consisting of a complete remodelling of the gallery area, a new indoor market and a brand new multi-storey car park.
Five Valleys Centre Manager Dionne Moore said: "We are delighted to welcome Redheart England to Five Valleys, they are bringing a beautiful ladies fashion offer to the centre and we are sure our shoppers will love the collection!
To find out more about Five Valleys please visit www.fivevalleysstroud.co.uk
For further information, contact:-
Public Relations Department, Dransfield Properties Ltd
Tel: 01226 360644
Email: admin@dransfield.co.uk