New fish and chip shop to open in Stroud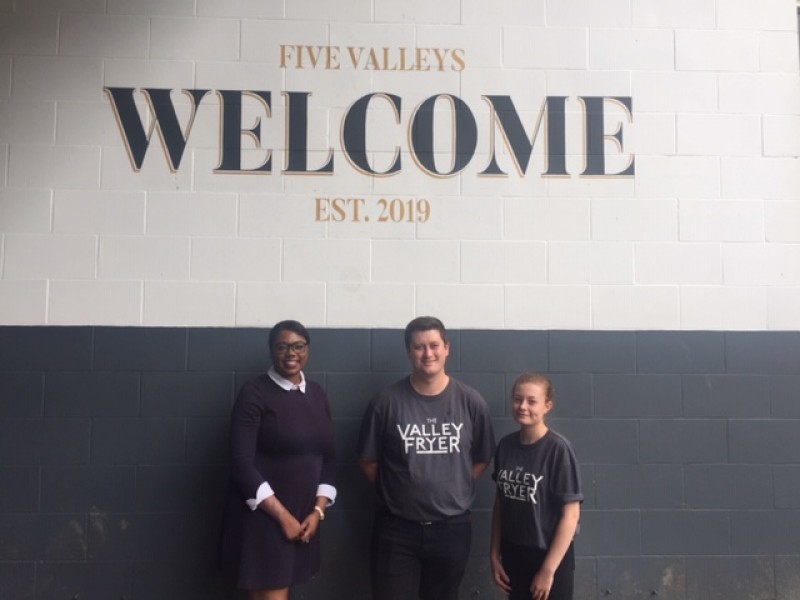 « Back to news
New fish and chip shop to open in Stroud
28 July 2021
A brand new fish and chip store is set open in Stroud later this year, with plans to transform the former bus station kiosk located next to Vue Cinema.
Valley Fryer will offer Stroud chippy-lovers a refined menu of fish and chip store classics with intermittent twists to keep things interesting, along with a range of exciting specials.
Valley Fryer will be the first food business for owner Jordan Allen, who has prior experience within the catering industry in various positions.
Jordan said: "great quality food combined with excellent customer service has always been important to me, to be opening my first business in the industry pinpoints an incredibly exciting time for myself and I felt Five Valleys is the perfect location for my venture."
"Our menu will be refined to more traditional items, we want our customers to have a unique experience when dining with us and we are really looking forward to announcing some of our more unusual specials".
Centre Manager of Five Valleys, Dionne Moore said: "We are really excited about Jordan's plans to repurpose the old bus kiosk building and give the unit an incredible makeover, bringing another new local business to the Five Valleys Shopping Centre.
Planning permission for change of use has now been submitted. To keep up to date with Valley Fryer's progress please head over to www.valleyfryer.co.uk
For more information about Five Valleys visit www.fivevalleysstroud.co.uk
For further information, contact:-
Public Relations Department, Dransfield Properties Ltd
Tel: 01226 360644
Email: admin@dransfield.co.uk