NEW "WASH WHILE YOU SHOP" SERVICE LAUNCHES AT FIVE VALLEYS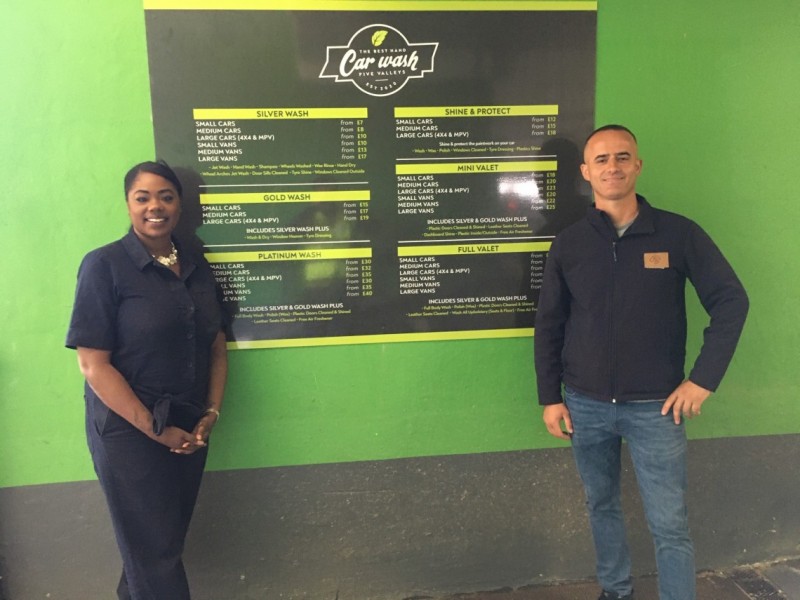 « Back to news
NEW "WASH WHILE YOU SHOP" SERVICE LAUNCHES AT FIVE VALLEYS
4 June 2020
Visitors to Five Valleys shopping centre in Stroud can now enjoy a new car washing service which has just launched at the centre.
Called The Best Hand Car Wash the new business offers a full range of services from a quick and basic exterior wash to mini valets as well as a full range of professional valeting options.
A team of four headed, by business owner Arjan Preni are on hand seven days a week and the service will operate from 8:30am-6:30pm.
The Best Hand Car Wash can be found close to the Instavolt car charging points at Five Valleys in the striking new bays which have been branded in the company's colours.
The multi storey car park at Five Valleys has undergone a major programme of investment and improvement as part of the transformation of the centre.
Arjan said: "We are so please to be starting our new business here at Five Valleys, we had hoped to launch the service in March but obviously weren't able to do that because of the Covid-19 pandemic. It is great to be able to start the business now and we've had some fantastic support and feedback.
"We will of course be implementing the necessary measures to keep all our customers safe and look forward to serving the people of Stroud with a great range of car wash services."
Centre manager for Five Valleys, Dionne Moore, added: "As more businesses are starting to slowly open up again here at Five Valleys it's wonderful to see a great local business launching and to be able to offer this new service to our customers. We wish Arjan and his team all the very best with the new venture."
To find out more about news and events at Five Valleys please visit www.fivevalleysstroud.co.uk
For further information, contact:-
Public Relations Department, Dransfield Properties Ltd
Tel: 01226 360644
Email: admin@dransfield.co.uk