New sandersons store to showcase organic and ethical skincare range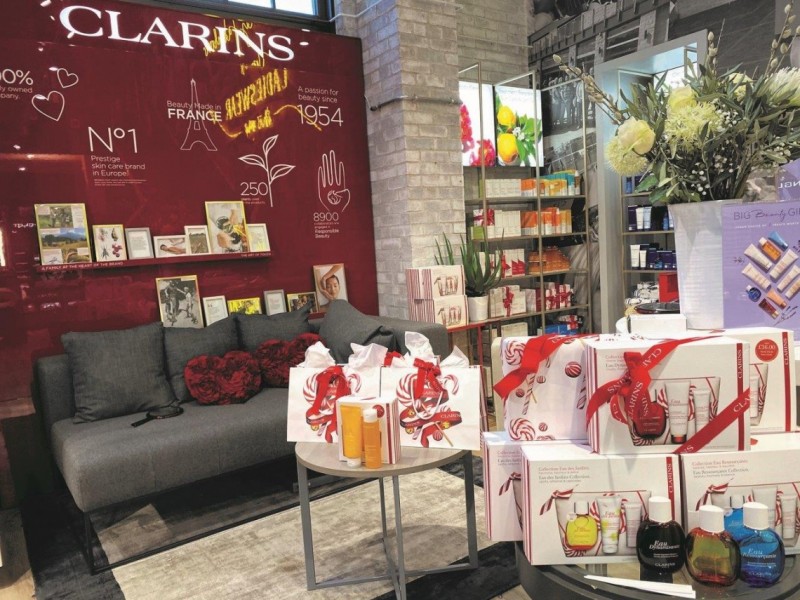 « Back to news
New sandersons store to showcase organic and ethical skincare range
23 February 2021
Stroud's first ever independent department store, Sandersons Boutique, will feature a range of fabulous skincare brands not currently available in the area when the new store opens its doors on Wednesday 14th April.
Fit out work is now well underway at the 15,295 sq. ft. store and a stunning skincare department for both men and women will be a key feature of the Sanderson's customer journey.
The store will stock the 100% organic range from the family run company Voya, which is based in Sligo in Ireland. The team from Voya create their fantastic range of skincare, body and bath products from seaweed which is harvested from the Atlantic Ocean – a fully renewable natural resource.
Voya's beauty range will be exclusive to Sandersons Stroud customers and will include a real seaweed bath set, natural bath and body oils, organic sugar scrubs and much more – all with compostable packaging.
The new store will also house a full range Clarins products. Clarins, founded in 1954, is one of Europe's leading prestige skincare brands and is still under the ownership of the founding family. The company is committed to fair trade principles as well as respecting nature and protecting biodiversity.
The extensive Clarins range coming to Sandersons Stroud is made up of natural and organic skincare products made using natural plant extracts and essential oils and caters to both men and women.
L'Occitane's oils, soaps and creams are inspired by the land in Provence - bringing natural beauty to homes across the world and now to Stroud thanks to Sandersons Boutique.
L'Occitane was founded in the markets of Provence in 1976, now a worldwide brand the company prides itself on its ethical values – encouraging and preserving traditional cultivation methods.
The new store is part of the major redevelopment of the Five Valleys shopping centre in Stroud by Yorkshire based Dransfield Properties Ltd which also owns the Sandersons family of stores in Sheffield and Morpeth as well as Stroud.
CEO of Sandersons Mark said: "We want to bring something completely new and fresh to the area and the Sandersons skincare range is absolutely key to that.
"We are proud to be bringing high quality and family run brands to Stroud and our team will be fully trained to offer the community professional advice to suit their individual needs.
"We are looking forward to hiring talented, local beauty therapists to join our team and providing them with specialist training in order to offer the very best advice to our customers – we will also be announcing our new Store Manager next week as part of our weekly updates."
For a taster of what you can expect from the new Sandersons Boutique in Stroud, please visit www.sandersonsdeptstore.co.uk
The team at Sandersons are currently recruiting for a Store Manager and various other roles. A total of 30 jobs will be created in the local area. To keep up to date with job vacancies at the new Sandersons Boutique please visit https://www.fivevalleysstroud.co.uk/jobs
Pictures show the Clarins, Voya and L'Occitane areas at Sandersons Boutique's Sheffield store.
For further information, contact:-
Public Relations Department, Dransfield Properties Ltd
Tel: 01226 360644
Email: admin@dransfield.co.uk