SGS College Snap Up Photography Exhibition at Five Valleys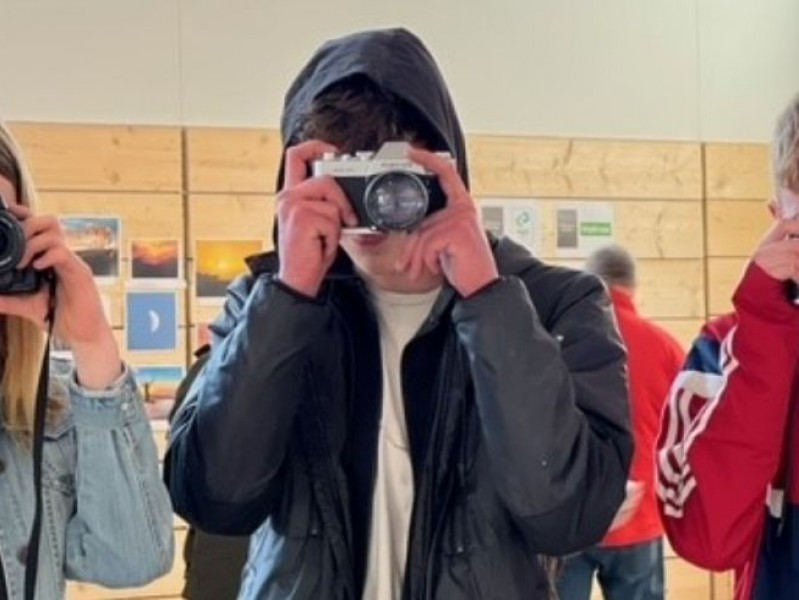 « Back to news
SGS College Snap Up Photography Exhibition at Five Valleys
4 April 2022
Students from SGS College in Stroud are currently holding an exciting photography exhibition in the Five Valleys Shopping Centre until 6th April.
The exhibition is on show to the public and is taking place in the unit overlooking the market area, showcasing both the wonderful talent of Stroud and the hard work put in by the students.
Josie LaTorre, Programme Lead of the Course at SGS College, said "My L1 Enterprise students at SGS College in Stroud have been planning their photography exhibition idea since last September. They have worked hard to plan every aspect of the project; from conducting market research to securing donations and prizes for competition winners.
"We are looking forward to seeing our supporters at the photography exhibition."
Molly Wise, Events and Markets Manager said: "This will be a fantastic opportunity for these students to get their work seen and we can't wait to see what they have created.
"Make sure to come down to Five Valleys on 2nd April when the exhibition opens to the public."
The money raised during the competition will go towards the student's chosen charity, Guide Dogs UK.
Most recently Five Valleys has celebrated the launch of its Night Markets where every Friday evening, Stroud patrons can enjoy food, drink, and music as they socialise in the buzzing market area.
To keep up to date with news and events at Five Valleys Stroud, visit: https://www.fivevalleysstroud.co.uk
Pic Caption: - Students from SGS College in their photography exhibition in Five Valleys Stroud.
For further information, contact:-
Public Relations Department, Dransfield Properties Ltd
Tel: 01226 360644
Email: admin@dransfield.co.uk