Armadeli now open at Five Valleys Market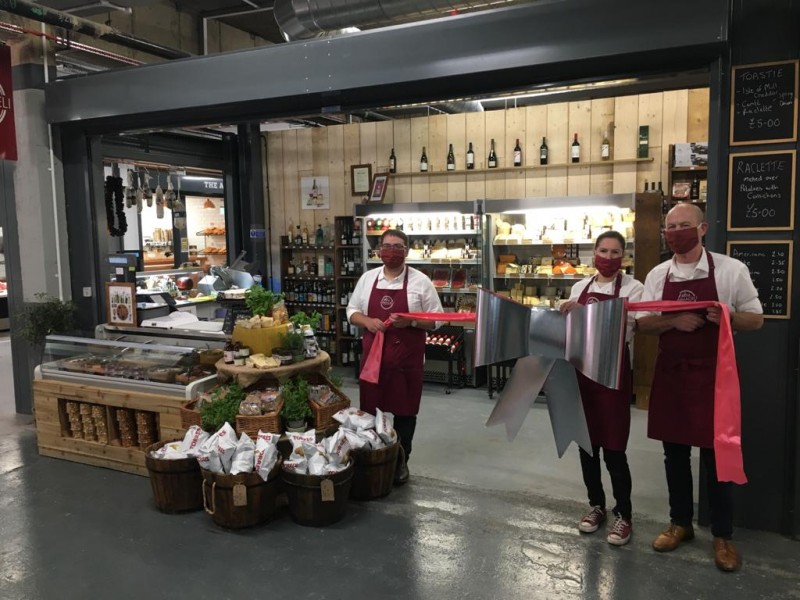 « Back to news
Armadeli now open at Five Valleys Market
13 October 2020
Stroud's Armadeli Delicatessen has officially opened in their new space at the Five Valleys indoor market.

Owner Armorel Willoughby has expanded her business with the move from her old premises on Union Street in the town and is now located adjacent to the Waghorne's Butchers who recently opened at the new Borough-Market style indoor market.

Armadeli brings a rage of speciality foods to the Five Valley market as well as cheeses, antipasti, olives, chutney and a range of organic wine, beer and cider.

The new deli also bring an additional food-to-go option to the market, offering traditional cheese raclette and charcuterie dishes.

Armadeli joins a wide range of other quality local traders including The Artisan Baker, Falafel Mama, Thai 2 Go and many more.

Armorel said: "We are delighted to have finally opened our new deli at the Five Valleys indoor market and we are looking forward to welcoming all of our customers, old and new!

Centre Manager of Five Valleys, Dionne Moore said: "We are so pleased that Armorel has joined our market line up which is growing bigger and better by the week!

"We really believe we have created something special with the very best of Stroud's independent traders here at the Five Valleys Market and we are already looking forward to welcoming more traders in the very near future!"

Xocolatl will open their new premises on Wednesday 14th October and the Lilypad Florist will officially open in their new space on Friday 16th October.
To keep up to date with news and events at Five Valleys visit www.fivevalleysstroud.co.uk
For further information, contact:-
Public Relations Department, Dransfield Properties Ltd
Tel: 01226 360644
Email: admin@dransfield.co.uk