Stroud Bowl at Five Valleys Stroud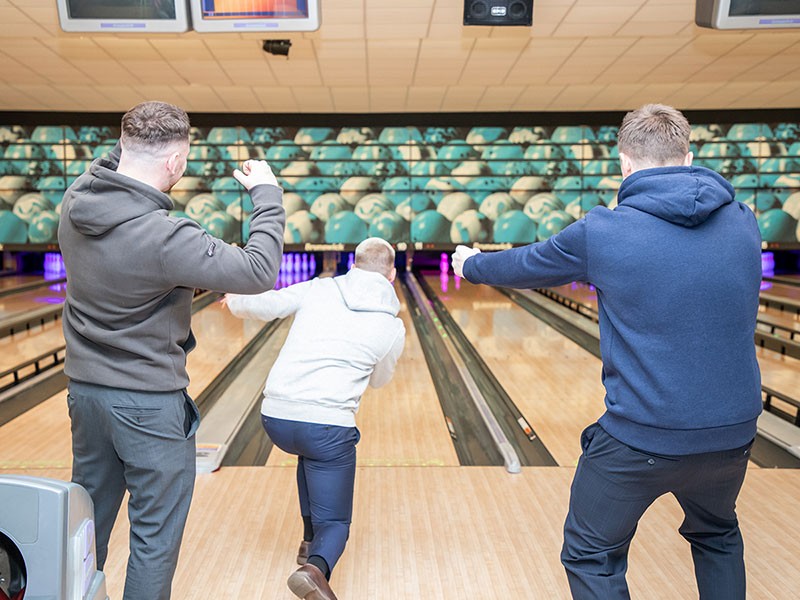 Stroud Bowl at Five Valleys Stroud
Stroud Bowl is now reopen with brilliant new refurbishment!
Featuring designs by local artist Mark Amis, their new look is based on a retro American bowling alley with new seating areas, restrooms and arcade machines!
In addition their fabulous new cocktail bar- Bar 300- is now serving high quality cocktails, bar snacks and meals with a delicious new menu.
Accessed from the top deck of the Five Valleys car park, Stroud Bowl offers a great range of packages for individual or family bowling fun.
The venue also hosts children's parties and as well as bowling offers American pool and national/ international competitions.
« Back to Leisure
Store contact info
Store address:
Top Floor, Five Valleys Shopping Centre, Stroud, GL5 1QA
Store telephone:
01453 762200
Opening hours
Monday to Thursday 12-9pm

Friday 12-10pm

Saturday 11-10pm

Sunday 12-8pm