Armadeli Oyster Bar opens this Friday!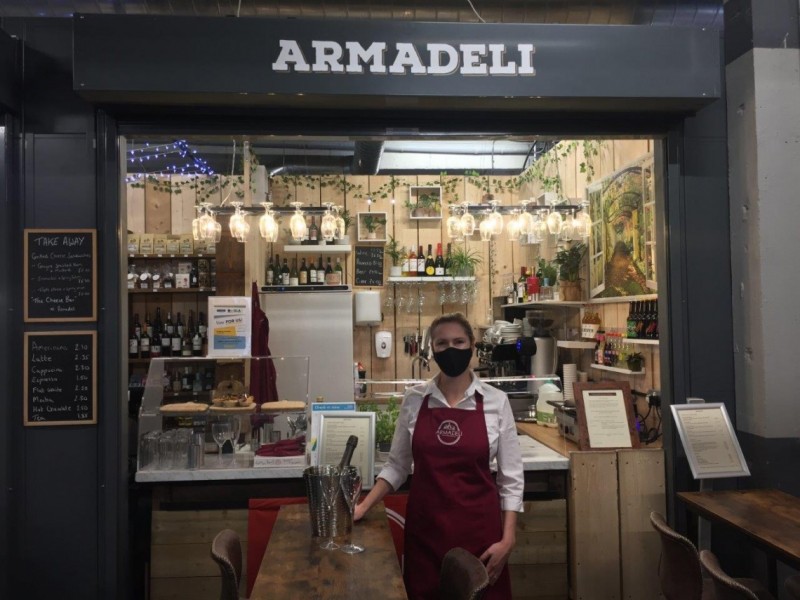 « Back to news
Armadeli Oyster Bar opens this Friday!
21 July 2021
The popular delicatessen Armadeli are introducing a new oyster bar to their unit at the Five Valleys Market in Stroud.
The oyster and champagne bar will bring a luxury dining experience to the indoor market, perfect for celebrating special occasions or making your shopping trip a little extra special.
The menu will offer fresh, sustainably harvested half shells served with lemon wedge and tabasco sauce, dressed oysters with the option of tomato, chilli and coriander, lemon herb, wasabi crème fraiche or mignonette sauce and a tapas selection which includes seafood salad, prawns and boquerones.
Armadeli have paired their new fresh seafood menu with a list of organic fine sparkling wines and champagnes including Champagne Fleury Blanc de Noir Brut and Cantine Gil Prosecco Spumante - available by the glass or bottle.
The team at Armadeli have undergone expert training in how to serve and store the fresh oysters, meaning visitors can enjoy a 5* experience when dining at the new oyster and champaign bar.
The owner of Armadeli, Armorel Willoughby said: "We are really excited to launch a brand-new dining experience within the Five Valleys Market, providing our visitors with something truly special and unique to Stroud!
"We have carefully paired our new seafood menu with a selection of hand-picked organic wines and champagnes from our shelves which make the oysters taste even more delicious.
"Sourcing the perfect seafood is really important to us, and our Cornish oysters are fished sustainably from River Fal Estuary and the River Camel Estuary and served fresh every day!"
Armadeli's new oyster and champagne bar launches on Friday 23rd July from 12pm. For more information head over to Armadeli's Facebook page www.facebook.com/Armadelicious
To keep up to date with the latest news at Five Valleys please visit www.fivevalleysstroud.co.uk
For further information, contact:-
Public Relations Department, Dransfield Properties Ltd
Tel: 01226 360644
Email: admin@dransfield.co.uk