JoJo Maman Bébé announces new Stroud store!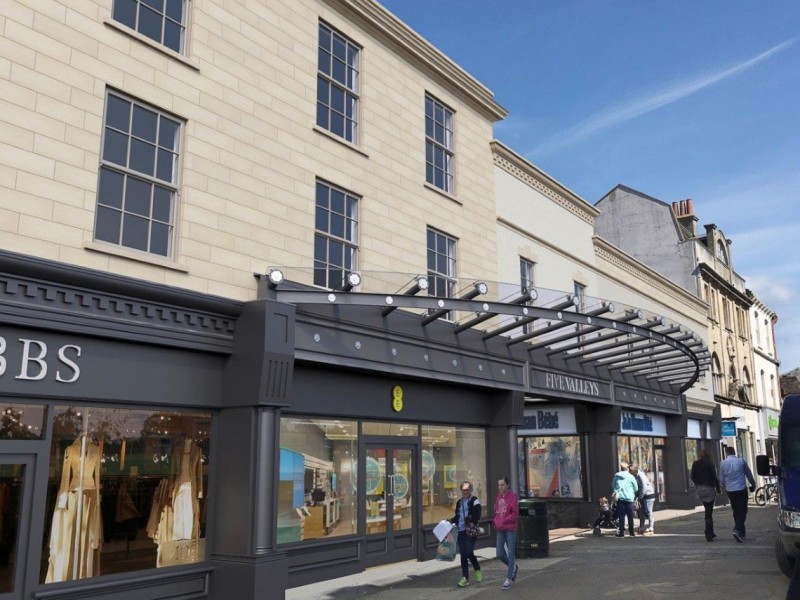 « Back to news
JoJo Maman Bébé announces new Stroud store!
7 August 2019
The UK's leading independent mother and babywear company JoJo Maman Bébé is opening a brand-new store at Stroud's Five Valley's shopping centre.
The new 1,205 sq. ft. store is due to open at Five Valleys at the end of September in a prime retail unit fronting King Street - bringing their stunning collections of maternity, baby and children's wear, nursery products, gifts and toys to the town
The company is currently recruiting its new Stroud team where 6 new jobs will be created when the store opens next month.
It's the first major announcement of a new company moving to the town centre development since Yorkshire-based Dransfield Properties Ltd embarked on its £25 million transformation of the centre.
The King Street frontage to Five Valley's has undergone a major transformation over the summer with a striking new glazed canopy entrance feature.
The stonework has also been restored to its former glory in this part of the development and stunning traditional shopfronts installed, creating an attractive frontage along one of Stroud's busiest shopping streets.
Managing Director for Dransfield Properties, Mark Dransfield, said: "JoJo Maman Bébé is a great company which we have worked with for many years here at Dransfield Properties.
"We are proud to have successful JoJo stores at both our Sanderson Arcade development in Morpeth and Fox Valley in north Sheffield so we are really pleased to be building on our relationship with the new store at our Five Valley's development in Stroud.
"We are confident this will be a great addition to the town centre and look forward to making further announcements about new retailers joining the centre in the coming weeks."
JoJo Maman Bébé was founded in 1993 by Managing Director Laura Tenison MBE, the company has more than 90 stores across the UK and sells a stylish range of high-quality maternity, nursery, baby and children's wear.
Laura said: "We are really excited about opening in Stroud as we know that local parents are in tune with our deep-seated values. JoJo is a Certified B Corp, with the mantra to put "people and planet above profit" written into the company statutes. Our teams offer old fashioned customer service backed up by an efficient omni-channel shopping experience.
"We look forward to assisting expectant mothers, new parents, grandparents and baby gift buyers to find exactly what they need within a short distance of their homes. We hope to become embedded in the community, offering advice and support to our customers from Pregnancy to Pre-school."
For more information about JoJo Maman Bébé visit www.jojomamanbebe.co.uk and to keep up to date with news and events at Five Valleys visit www.fivevalleysstroud.co.uk
Picture shows Laura Tenison and an artists impression of the new Stroud store which opens next month.
Dransfield Properties are working with GFirst LEP who are providing a £1 million loan and a £3 million grant for the Five Valleys development.
For further information, contact:-
Public Relations Department, Dransfield Properties Ltd
Tel: 01226 360644
Email: admin@dransfield.co.uk