New luxury apartments unveiled as part of Five Valley's redevelopment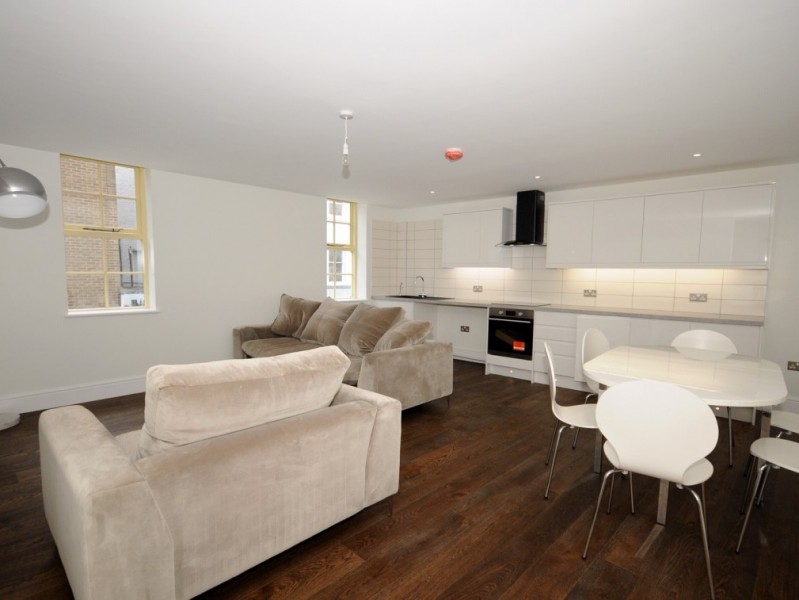 « Back to news
New luxury apartments unveiled as part of Five Valley's redevelopment
30 July 2019
The first of five brand new high-spec town centre apartments has been completed this week as part of the major transformation of the Five Valley's development in Stroud.
As well as major improvements to the town's shopping centre the team from developers and owners Dransfield Properties are also creating the five luxury apartments in the previously under-used space above the retail units on King Street.
An attractive new stairway and access courtyard area has been created to the side of Curio Lounge to access two of the spacious new apartments.
The first one to be completed is a two-bedroom apartment which has a private entrance off King Street and is available to rent through Hunters Estate Agents in Stroud.
Ardent Developments Ltd have been working on the new "living above the shops" project for the last few weeks, transforming storage and office space into attractive new town centre living. Two further apartments will be released for sale in the next few weeks.
The development will deliver a total of three two-bedroom apartments and two which have just one bedroom.
Dransfield Properties Construction Director, Dave Hale said: "Transforming the space above the retail units into attractive new town centre accommodation is a key part of the Five Valleys development and we are really pleased to be releasing this first property to the rental market.
"The first available looks fantastic and has created a lovely living space in the centre of the town. Further apartments will be available later in the summer."
Local contractors Speller Metcalfe are currently working on the transformation of the mall area and the exterior of the car park at Merrywalks and this phase of work will be completed in 2020.
The Five Valleys project is headed by the retail property specialists Dransfield Properties Ltd and is part funded by GFirst LEP. The Sheffield based company bought the Stroud shopping centre last summer and started work immediately on the transformation of the centre, including a rebrand of the former Merrywalks Centre.
To keep up to date with news and events at Five Valleys visit www.fivevalleysstroud.co.uk
For further information, contact:-
Public Relations Department, Dransfield Properties Ltd
Tel: 01226 360644
Email: admin@dransfield.co.uk